I have been a fan of the New York Mets for as long as I can remember. In March of 2022, I joined the Mets organization as Graphics and Social Media Manager for their AAA affiliate in Syracuse, NY. In this capacity, I oversee the club's visual direction and design everything from social media graphics to scoreboard visuals, stadium signage, merch, marketing materials, logos, and even uniforms.
By leaning into baseball content, bold colors and simple imagery in our social media graphics, I was able to more than double the Syracuse Mets' Facebook and Twitter engagement in my first year on the job. Our Instagram engagement was up by 800% year-over-year as well, and as a result, our engagement and audience growth metrics have consistently placed top-5 in all of AAA baseball.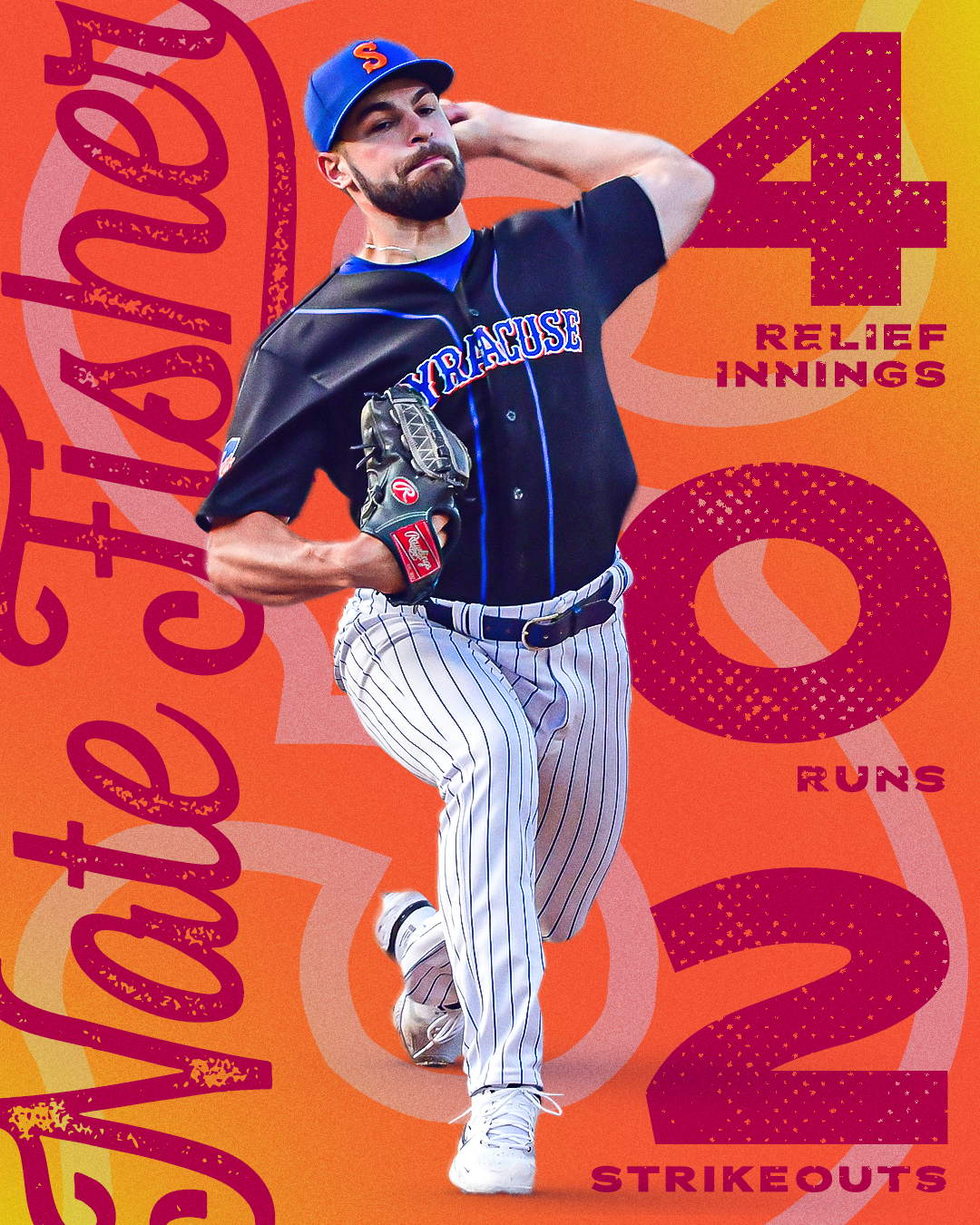 Since joining the Mets, I've designed a number of logos for signage, giveaway items, team uniforms, and merch.  I can't share much of this stuff here, since all of the merch and uniform designs are for use in the 2023 season, but here are some of the graphics I created for this year's promotions.
I designed the Mets' new "Salt City Mets" identity for the 2023 season, including logos and the uniform jersey—a throwback-style sleeveless vest.  The new branding and uniform were revealed in mid-April to an overwhelmingly positive fan reaction.  My goal was to combine the architecture and iconography of Syracuse with a nod to the New York Mets logo.  Here's the logo, and a few photos of top Mets prospects wearing the jersey (photos courtesy Richard Nelson).
I shoot and edit promo videos for our social media feeds; some are informational, some promotional, and some are just for fun.